Extension Foundation Online Campus
The audience for this UF/IFAS Extension Broward County Master Gardener Training Online course is students who have applied, interviewed and been accepted into our program. This online component will be the main class platform in addition to weekly live Zoom meetings, and Microsoft Teams for class participation and live student activities.
For more information or to enroll please contact: Anthony Gross –teacher and content specialist- UF/IFAS Extension Broward County, Urban Horticulture Education and Training Specialist II anthony.gross@ufl.edu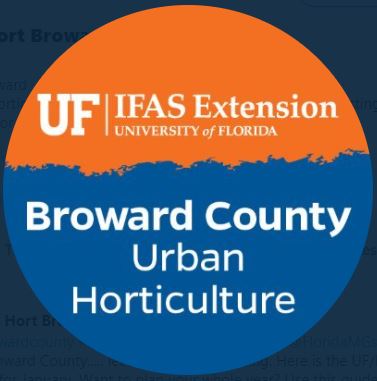 The audience for this course is:
The Florida Master Gardener Volunteer Training Program prepares potential candidates to assist UF/IFAS County Extension with outreach and educational in the areas of Horticulture, Landscape Management, and Gardening. Sessions are taught by UF/IFAS Agents and Specialists and will cover challenges that come with living and gardening in the Florida.

Upon Successful completion of this training, participants will be able to:
Explain the role of UF/IFAS Extension, Extension Agents, and Master Gardeners.
Define EDIS and search it for reference materials.
Identify common weeds, invasive plants, and common pest insects
Distinguish differences between different plant pathogens and common nutrient deficiencies
List the 9 Principles of Florida Friendly Landscaping™
Provide 5 major concepts that are needed when planning and designing a landscape or garden.

Demonstrate proper best practices for plant propagation, tree care, and fruit and Vegetable Gardening

Synthesize learned material to provide researched based and informed guidance to Extension Clients via verbal or online communication
For more information or to enroll please contact:
Julio Perez
Commercial and Residential Horticulture Agent I
UF/IFAS Extension Putnam County
pjulio@ufl.edu


Mimi Vreeland
Residential Horticulture Agent I
UF/IFAS Extension Flagler County
mvreeland@ufl.edu