Extension Foundation Online Campus
A fully online, professional development opportunity for high school ag and science teachers in Nebraska to learn more about soil science and how it can be incorporated into their curriculum in meeting the Nebraska Science Standards.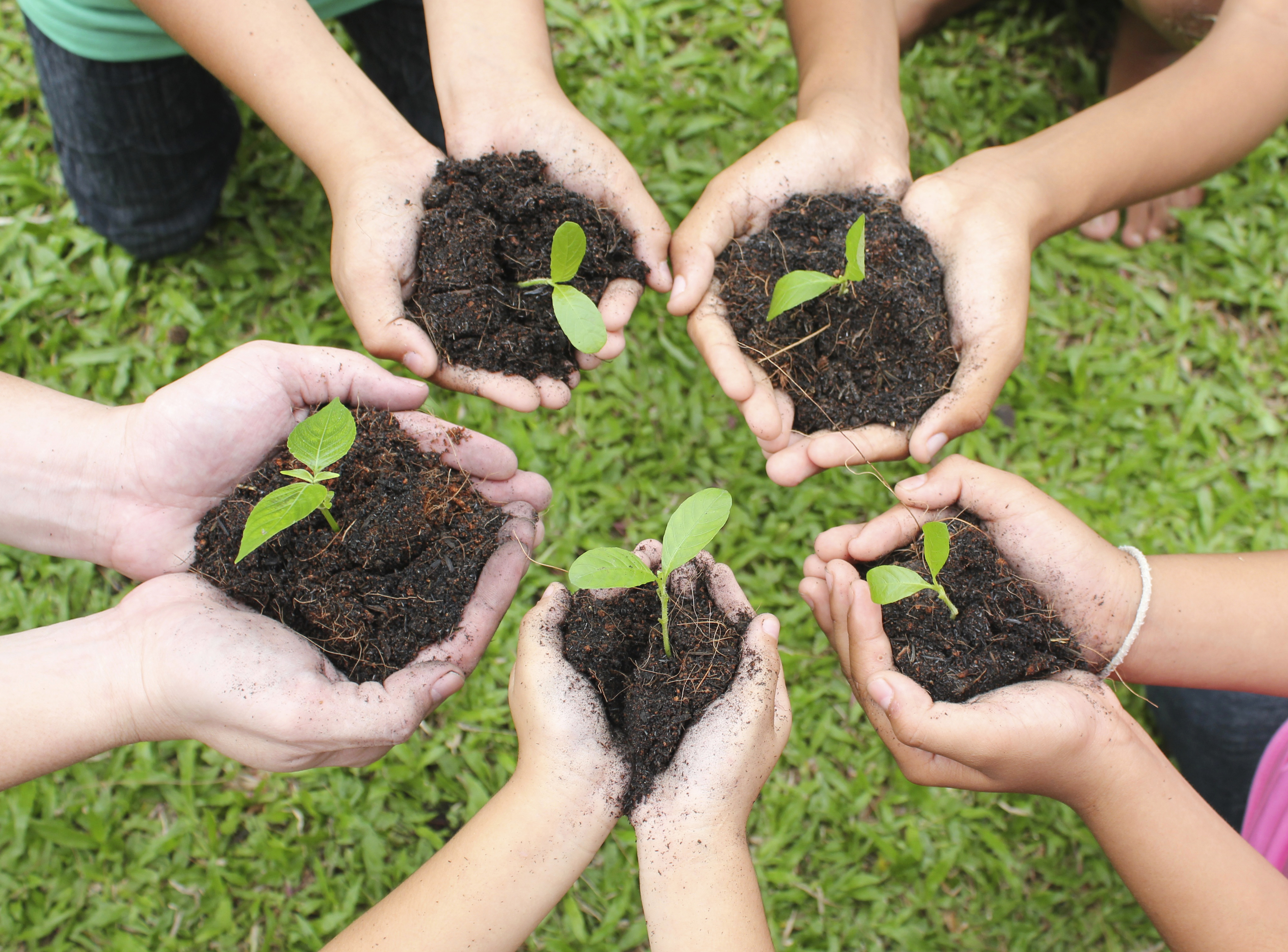 PLEASE READ BEFORE ENROLLING:
This course is written for, and specifically aimed at, growers in Region 9, the San Diego Region, to meet the requirements of the Agriculture Waiver/Order for this region. The certification is not good for any other region.
By taking this course, students will learn water quality issues, pollution prevention strategies, and best management practices designed to improve water quality.
The Agricultural Water Quality Continuing Education Course is divided into 4 chapters with section quizzes – you must score at least a 80% total in order to receive a certificate of completion. Should you not succeed, you may retake the course as many times as you need in order to pass and receive 2 hours credit.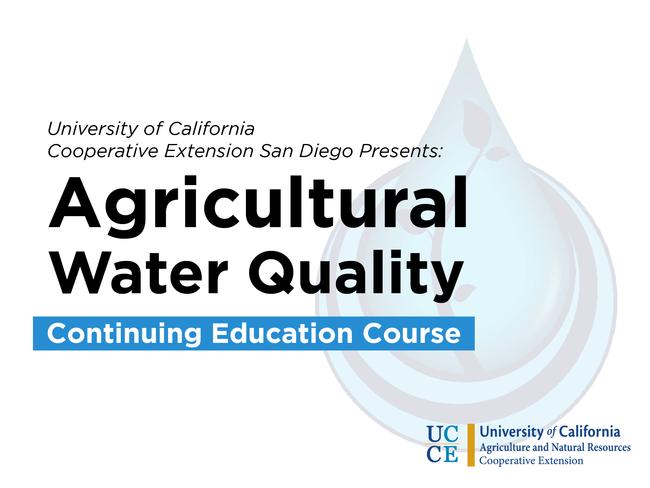 Contact Us:
For General Agriculture Water Quality questions, contact:
Aliasghar (Ali) Montazar, Ph.D.
UCCE Irrigation and Water Management Advisor
Telephone: (442) 265-7707
e-mail: amontazar@ucanr.edu
For questions related to the UCCE AWQ Online Course, contact:
Darren L. Haver, Ph.D.
Water Resources/Water Quality Advisor and Director of South Coast REC and UCCE Orange
Telephone: (949) 301-9182 x1002
e-mail: dlhaver@ucanr.edu
For Technical Support, including enrollment problems, contact:
Ben DiAnna
UCCE Digital Media Specialist II
bdianna@ucanr.edu
UC Cooperative Extension Office San Diego
Front Desk Reception
cesandiego@ucanr.edu

University of California, Agriculture & Natural Resources
9335 Hazard Way, Suite 201

San Diego, CA 92123
Tel. 858-822-7711
Manure Application Training – Liquid Manure is an online training for manure applicators, especially for those who are new to the industry. Learners will be guided through the seven steps of manure application—Equipment Inspection, Loading Manure, Driving to the Field, Preparing to Spread, Manure Spreading, Visiting Potential Clients' Farms, and Handling Manure Spills. 
After the training, learners will know how to apply manure properly, improve manure handling safety, and increase professionalism in the industry. Please note that learners should practice the steps outlined in this training in their daily work in order to master the knowledge and skills for manure application.
For more information or to enroll please contact: 
Kevin Erb, University of Wisconsin-Extension, kevin.erb@ces.uwex.edu

Charles Gould, Michigan State University-Extension, gouldm@msu.edu

Mary Keena, North Dakota State University, mary.keena@ndsu.edu

Melony Wilson, University of Georgia, mlwilson@uga.edu

Douglas Hamilton, Oklahoma State University, dhamilt@okstate.edu
The Sustainable Bioeconomy course examines the current and future opportunities and challenges of bioproducts and bioenergy in society. This course explores relationships between society's economic demand for inexpensive energy and products and our responsibility to produce these products in environmentally and socially responsible ways. Students explore a range of bioproduct categories including biofuels, virgin and recycled paper and wood products, and advanced biomaterials. A panel of instructors from multiple disciplines and bioeconomy stakeholders will share their diverse perspectives and experiences in the bioeconomy. Students will learn about careers available in the growing bioeconomy sector and the knowledge and skills necessary for these jobs.

Online technical training on using the Agricultural Conservation Planning Framework (ACPF) toolbox is for GIS specialists, field technicians, conservation planners who help communities, landowners, etc. with watershed planning and want to be able to use the ACPF toolbox to identify conservation issues. 

The Objectives of the course are: Knowing how to use the Agricultural Conservation Planning Framework (ACPF) toolbox in watershed planning, including how to initially set up the software, collect field results using over 20 tools, and refine and interpret ACPF results that can be shared with area stakeholders, land owners, etc.  

Computer/connection requirements for the course:  The course will work on a computer,tablet or phone; learners need a pdf reader and a good Internet connection to stream video



This eight-hour online course is designed to prepare agriculturists to work with farmers as employees of a bio-refinery to provide its feedstock needs. Course topics include site selection, soils, drainage, fertility, varieties, weed control, selecting growers, contracts, production systems and other switchgrass production issues. Course instructors are specialists from Auburn University, University of Tennessee, University of Kentucky and Genera Energy. For more information or to enroll contact Mark Hall (hallmah@auburn.edu).
Planning for Profit II is an advanced farm planning course for existing farmers/ranchers. In this course you will refine your whole farm or business plan, clarify your farm and financial goals, improve your budgeting and recordkeeping, and develop and improve your marketing strategies for an existing or new enterprise.
This course is self-directed with instructor feedback on module assignments. There will be a fee. The audience is people who are interested in starting a vegetable farm enterprise in Piedmont North Carolina. This course is a prerequisite to participating in the Elma C Lomax farm incubator program. Our goal is for people who participate in the farm incubator program to experientially learn vegetable production and build a marketing strategy and clientele. Eventually we hope the participating farmers will leave Lomax to run their own farm. For information and to enroll contact: Robert Furr, North Carolina Extension, by email at rbfurr@ncsu.edu or by calling 704-920-3320