Avian Influenza Biosecurity for Youth and 4-H Members
Section 2. Avian Influenza and Humans
1. People and AI
2. HPAI H5N1
3. Bird Migration
4. AI in the US
5. Protecting Yourself
6. Clinical Signs in People

Can I Catch Avian Influenza From Sick Birds?
Most human infections result from direct contact with fluids of infected poultry (e.g. saliva, nasal secretions, and feces) to the person's mucus membranes (e.g. eyes, nose, and mouth). Always wash your hands properly after handling poultry, especially before you eat or touch your face.

Spread of AI virus from person to person is very rare.

Poultry should be cooked to 165°F and cooked eggs should have no runny yolks.7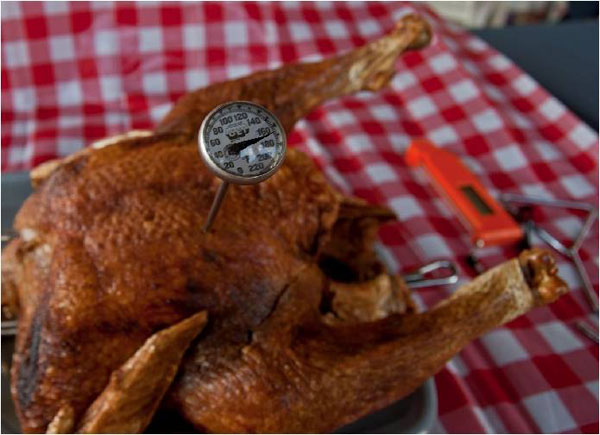 Photo Credit: Jenny Madsen